Golden Age to Launch New Luxury Residential Project at The Rocks
13 Sep 2017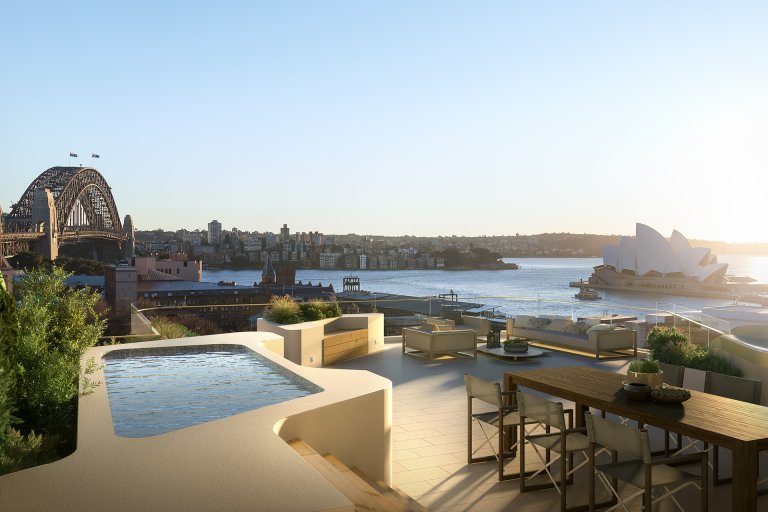 Golden Age is set to launch its $325 million luxury residential mixed-use project at Sydney's The Rocks three years after it bought a coveted development site in the historic precinct.
Golden Age, which started development in Melbourne and has since branched out to Sydney, will build 58 dwellings including apartments, townhouses, and two renovated terrace homes at the heritage former commercial site at 85 Harrington Street.
It bought the leasehold interest to the site, which sits in the historic Baker's Terraces area, from Arena Office Fund for $50 million in 2014.
The project is known as "The Harrington Collection" will also include one full level of commercial office space. It will span nine floors and be designed by architects FJMT.
There will also be a redeveloped retail precinct with a new plaza, shops, and restaurants, as well as a communal rooftop space for residents.
The site, officially 85 Harrington Street and 68-72 Gloucester Street, consists of the 7800 sq m "Harrington Court" building and the existing heritage Baker's Terraces from the 1800s.
Heritage consideration
The heritage buildings are to be preserved but the Harrington Court building will be demolished to prepare for Golden Age.
Golden Age Group, led by Jeff Xu, will also improve the pedestrian laneways in the area including building a new pedestrian ramp connection to Gloucester Street from the Cahill Expressway and recreating the former Cambridge Street into Cumberland Place.
All works will comply with conservation management plans.
A smaller boutique development had been elected for this site to "provide a richer overall experience".
The launch follows last year's 38-unit "Essence", its other high-end residential project in Double Bay.
Golden Age Group is known for building the tallest Melbourne CBD tower, the 75-level Elenberg Fraser-designed project on Elizabeth Street, and the Sheraton Hotel in Little Collins Street, which it is selling at about $140 million.
It is also busy developing the apartments at 85 Spring Street, which it bought from Grocon for $75 million and has commissioned artist Bill Henson for a series of works to be placed in the lobby of the upmarket apartment tower.